Constellation
1962 Promotion
Small 8-pointed starbursts, gold on white. This divided casserole came with a clear divided lid and a brass colored wire double warmer stand with ribbed white rubber handles.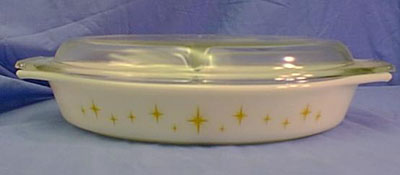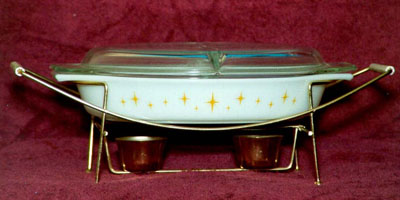 1.5 Qt Divided Cinderella Oval Casserole #963
Constellation
1962 Promotion
This same pattern also came in a round casserole, with what appears to be an extra lid with a black starburst and brass-colored handles. This could be an underplate, as I can't tell much from the picture in the book. No picture available for the webpage.
1.5 Qt Cinderella Round Casserole #482