SOLID COLORS
These are the solid colors made in the colored bakeware, including the popular Primary Colors set, and the Desert Dawn series. This is not an area I know a whole lot about, and also not an easy area to define. There were many solid-colored items produced, many of which went with patterned sets. I've also seen "primary color" sets for sale that were a hodgepodge of solid-colored pieces from various sets. I have listed some of these at the bottom of the page.

Most items (if not all) that came with holders or stands or other special accessories were promotional items. I list the solid-colored ones here in addition to the promotional pages.

You may note that there are gaps in the array - these are not mistakes. The turtle is just a spaceholder. Ones that have no picture but have a name below them just mean I don't have a picture - yet.

Click on a picture to get more information and pictures of any pattern.
---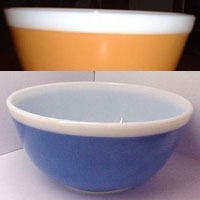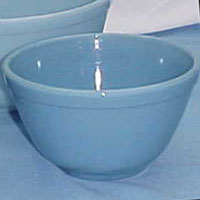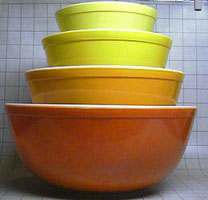 Americana
(solid color white rim)
????
Bluebelle
1960
Citrus
197?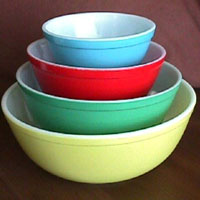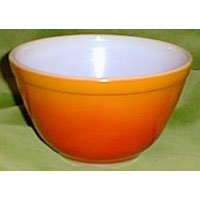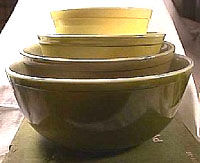 Primary
????

Red/Orange Fade*
Early 1970s
Verde
1964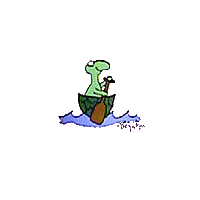 Desert Pink
????

????
Desert Gold
????
Pink
????
Turquoise
????
Yellow
????
OTHER SOLID-COLORED CASSEROLES AND BOWLS
Pink
????
Turquoise
????
Yellow
????
Named Patterns| Promotional Patterns| Unknown Patterns
---